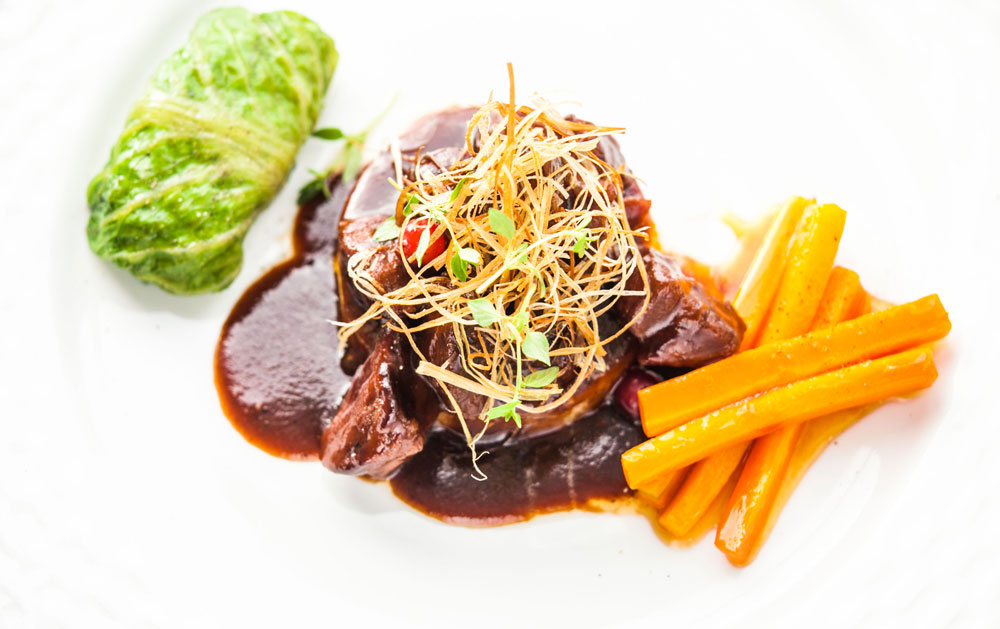 An Estonian proverb says an empty sack doesn't stand up. Estonian restaurant Kaerajaan located in Old Town Tallinn, this folk saying is kept in mind and it is seen to that the restaurant guests could enjoy the delicious Estonian food to the fullest. The Modern Estonian Cuisine is an exciting combination of Estonian and world tastes. The restaurant menu allows the joy of recognition to every guest, as well as a moment of surprise – the menu is based on well-known raw materials and recipes, but the dishes are made and served in a modern key.
The restaurant kitchen has drawn inspiration from all cuisines of the world, thus giving a chance to have an untraditional approach to the ingredients inherent in the Estonian Cuisine. Lasagne, for example, can very well be made with our small herrings and kama flour can be mixed with other things besides buttermilk. It is a great pleasure to cook with berries and mushrooms picked from the Estonian forests, local vegetables and offer these meals to guests of restaurant Kaerajaan.
Restaurant Kaerajaan displays many wonderful designs inspired by Estonian folk patterns. The warm cardigans and mittens surrounding the lamps and the centuries-old limestone walls make you feel cosy and safe. You can also learn how to make use of a chimney pipe that is centuries old when visiting the restaurant Kaerajaan.
Delicious Estonian food lifts the spirits – this is our restaurant's moto!
We look forward to seeing you at the restaurant Kaerajaan!